Treat your tastebuds to dining experiences from every corner of the globe with the 200+ restaurants, cafes, and street food options at Global Village. Spanning authentic bites, food for the Gram, and concepts that haven't been seen anywhere else in the region, you're in for a foodie experience unlike any other.
Speciality concepts
If you're looking for the best street food options in Dubai, you've found them! From savoury Asian bites and fresh, juicy fruits to spicy street snacks and sweet desserts, treat your tastebuds to a wide variety of flavours across our speciality concepts.
All outlets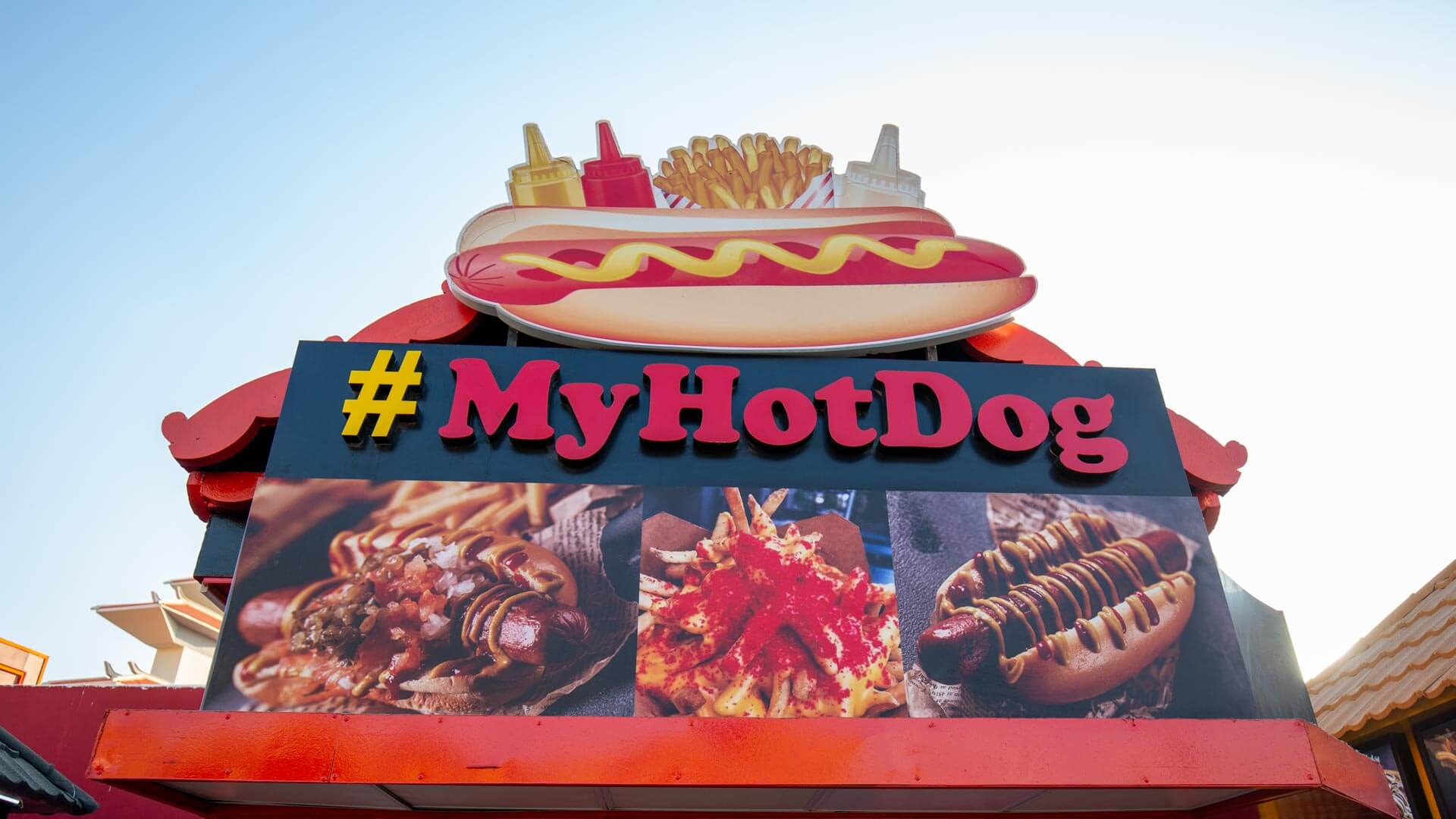 The hotdogs at #MyHotDog are a must-have! They offer a range of filling hotdogs, and some come with an exuberant amount of toppings.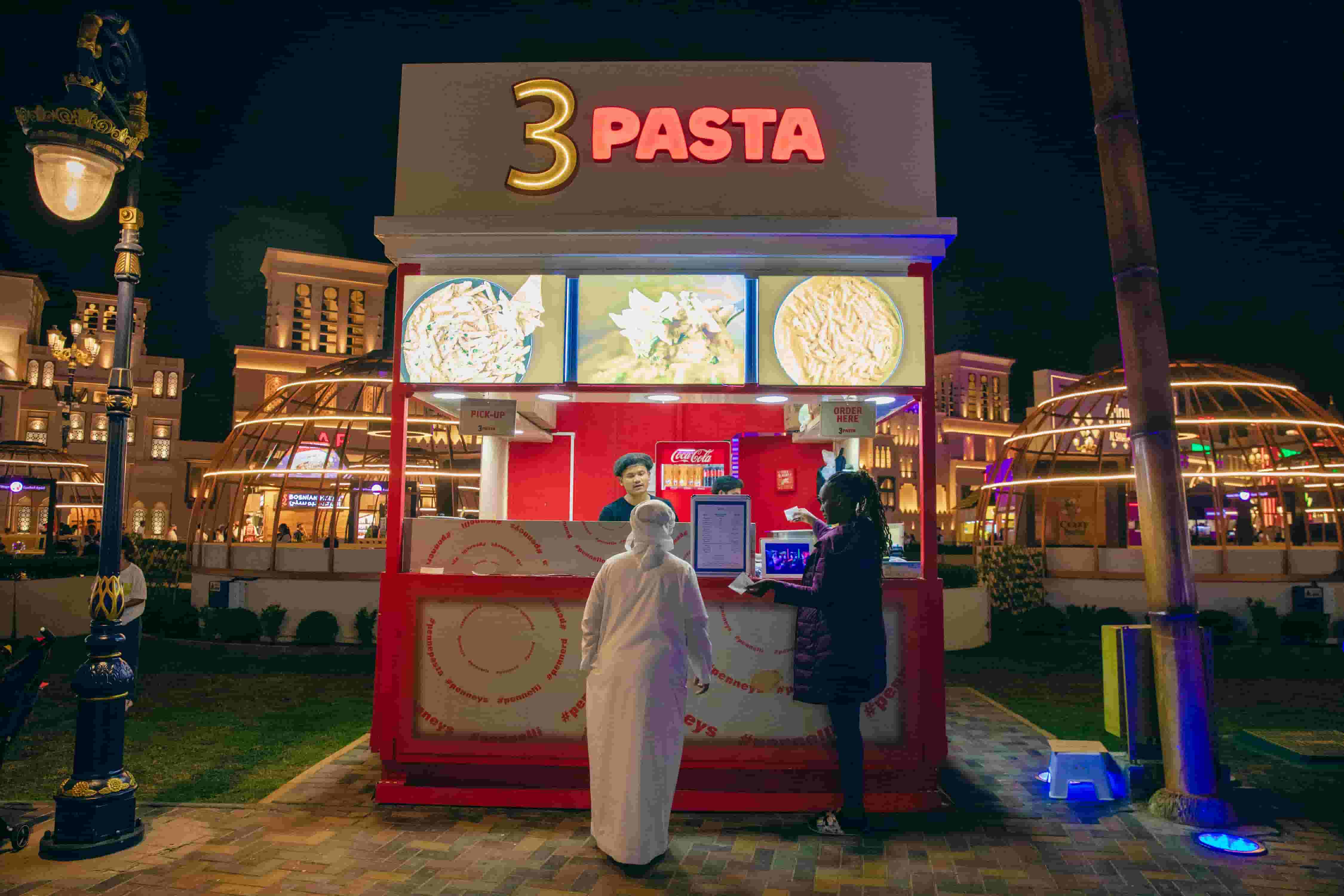 3 Pasta needs to change its name to 30 Pasta because that's closer to the number of dishes on its menu!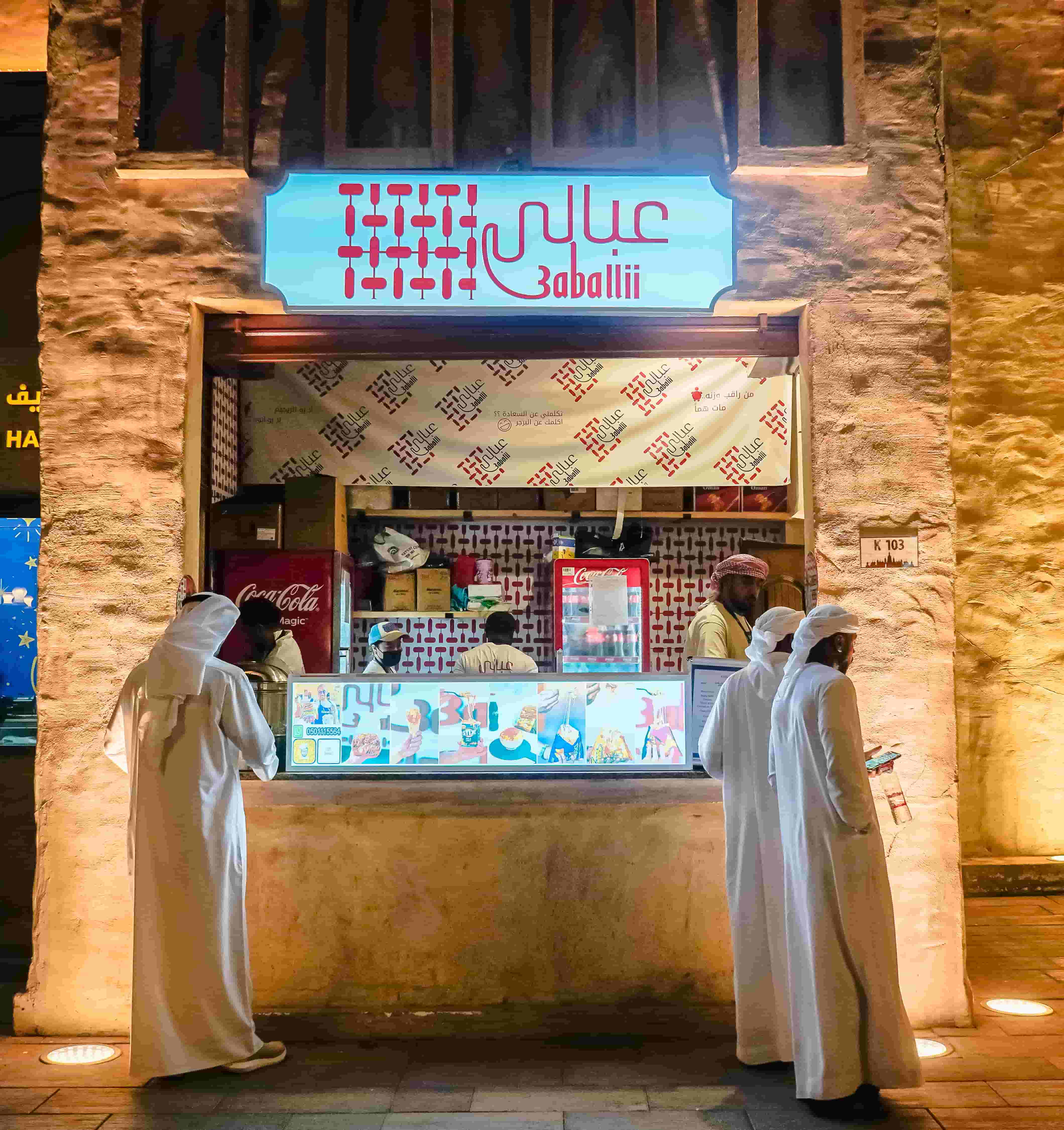 A tasty new twist on fast food classics is what this burger joint promises. Abalii is your go-to at Global Village for specialty burgers, satisfying sandwiches, and delicious kinds of pasta.