Overview
Delicious street food isn't the only thing that's on the menu here, so is happiness! Find the answer to every craving on Happiness Street where you can indulge in popular bites like loaded potatoes, cheetos-topped mac & cheese, dynamite shrimps, and even a 60cm pizza slice. If that doesn't say happiness, we don't know what will!
mukesh chandwani 16 Apr 2021
I love all the food here!
Jahanzeb Zaffar 16 Apr 2021
best food in the GV
في ازدحام خفيف ولكن يستاهل التعب
It was good just better social distancing would be nice
Fares Badawieh 10 Apr 2021
My HotDog It's Really Delicious
جميع الاكلات فيها جيده و لذيذه
بالفعل شارع السعاده لانكم اسعدتونا
Best venue to visit in Global Village.
Similar Outlets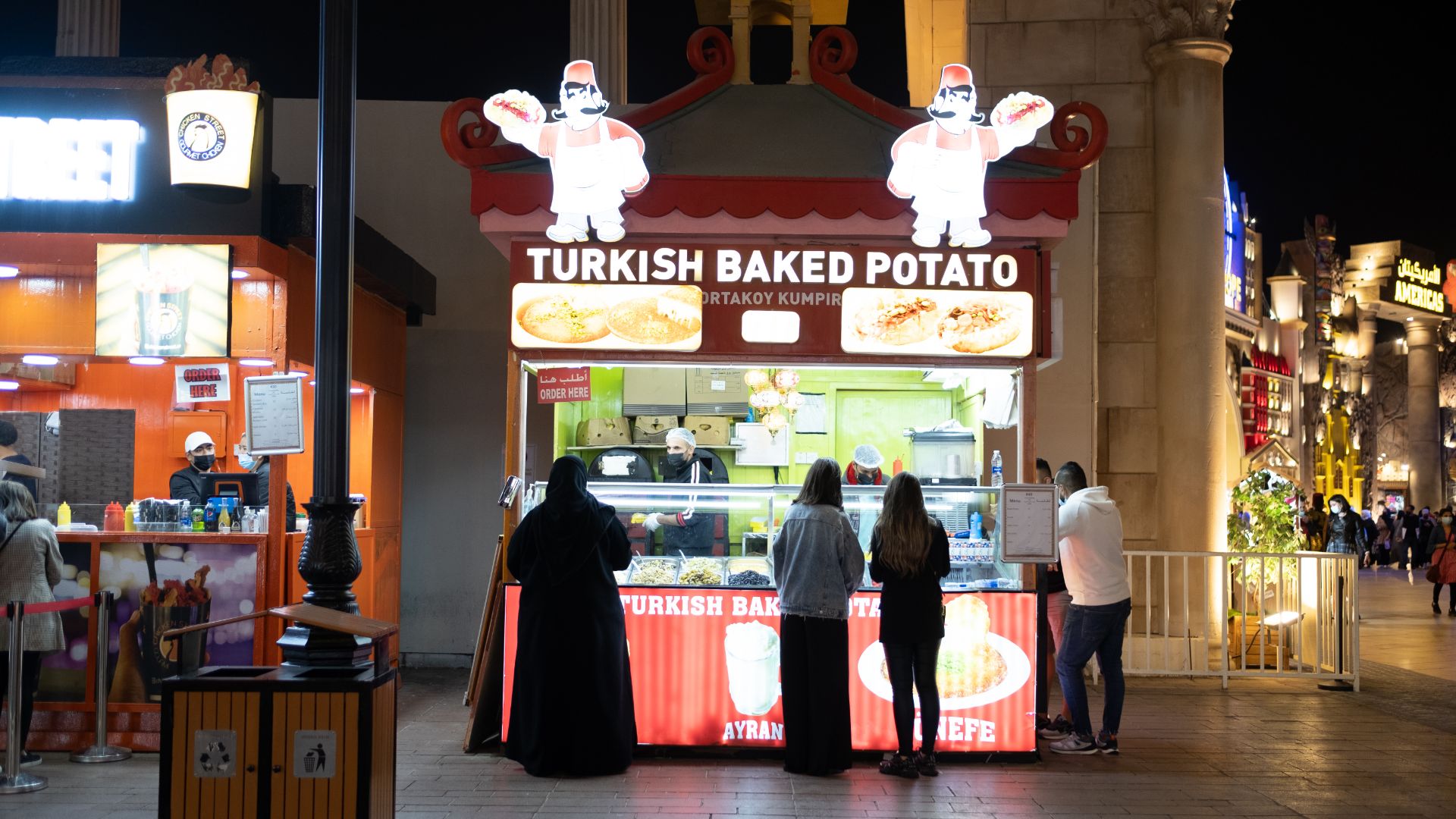 Its warm, gooey and one of the best-baked potatoes you'll ever have. Complement it with a drink of Laban for a heavenly experience.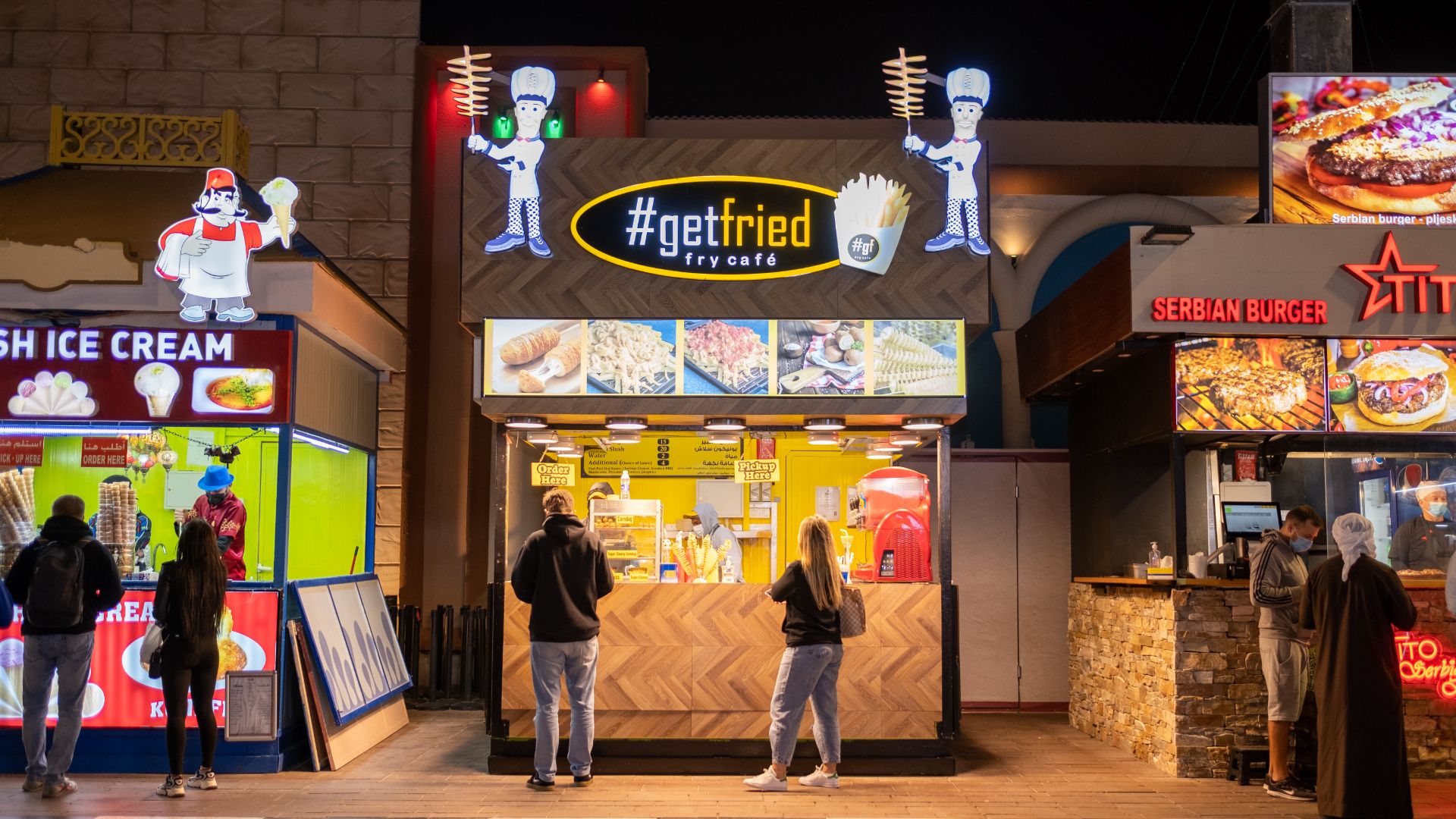 Get fried? Why not? From corn dogs to cheesy fries of every kind, potato spirals, and unicorn slush, this is where the fun begins.